Elaine Doyle accused John Docherty 'blames others'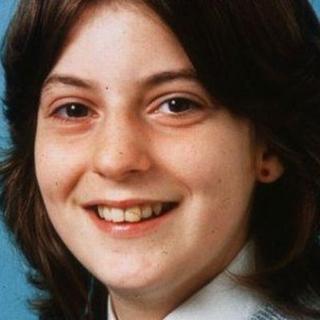 A man has denied murdering a schoolgirl 27 years ago and put forward a list of 41 other possible suspects.
John Docherty, 49, also claims that at the time he is alleged to have stripped and strangled Elaine Doyle, 16, in a lane in Greenock he was at home with his parents, who are no longer alive.
Docherty, now of Hunters' Quay, Holiday Village, Dunoon, appeared at the High Court in Edinburgh.
The court heard that he blamed the crime on "person or persons unknown."
The 16-year-old died on her way home from a disco in Greenock, Inverclyde, on 1 June, 1986. Her body was found the next day in a lane off Ardgowan Street.
The charge alleges that on 2 June 1986, in a lane near Elaine Doyle's home Docherty seized her by the hair, struck her on the head and either removed or compelled her to remove her clothing.
It alleges that he then forced the teenager to the ground, pushed her face into the ground, sat or knelt on her then placed a ligature round her neck and strangled her.
Docherty also denies stealing a handbag from Ardgowan Street on the same date.
He further denies a charge of attacking another woman, Linda Hargie, on various occasions at an address in Ann Street, Greenock by seizing her and pushing her and punching her on the head.
List of names
As the trial began, the jury heard that defence QC Donald Findlay had given the court notice of Docherty's alibi.
Another document lodged by the defence stated that Docherty denied murder and theft and blamed the crime on "person or persons unknown."
The so-called special defence of incrimination claimed that the culprit might be among a list of names taken from files of the police investigation into the alleged murder and 41 names were read to the jury.
This is the first case to come to trial following an investigation by the Crown Office's cold case unit.
It was set up to look at unsolved murders across the country.
Mr Docherty was arrested last year after a police operation in Greenock, which followed renewed appeals about the case, including one on the BBC's Crimewatch programme.
The trial, before judge Lord Stewart, continues.