Two Ayrshire councils merge their roads departments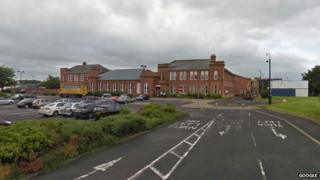 Two Scottish councils are merging one of their main local services.
East and South Ayrshire councils are the first in Scotland to create a joint agency to maintain local roads.
They hope the new agency, officially launched on Tuesday by Transport Minister Keith Brown, could save millions of pounds in the years ahead.
Last week the public spending watchdog Audit Scotland warned that councils needed to do more than cut staff to save cash.
The two councils describe the Ayrshire Roads Alliance as Scotland's most innovative public sector partnership.
Over a 10-year period they may save more than £8m, from reduced management and administration costs and better economies of scale.
Around 90 South Ayrshire staff are transferring over to East Ayrshire Council but retaining all of their existing terms and conditions of employment.
Councils are responsible for the vast majority of Scotland's road network - essentially all roads other than motorways and the key roads which are "trunked" and the direct responsibility of the Scottish government.
'Limited progress'
Scotland has 32 separate councils. Many have wondered whether deals like this to share services between neighbouring councils could lead to significant savings and help prevent cuts to frontline services.
But there has been limited progress so far.
While neighbouring Stirling and Clackmannanshire Councils merged their education and social work departments, such arrangements are still exceptional.
Moves which could have seen several councils in the former Strathclyde region work more closely together and share some services fizzled out.
Councils expect the need for cuts and savings to continue for several more years.
One problem with making radical, structural changes is that they can cost money upfront while the savings take several years to achieve.
The biggest single cost which councils can control is staff and wages.
Audit Scotland says councils still need to make substantial savings and will find it increasingly hard to find ways of balancing their books.
It argues cutting staff to save money is not sustainable long-term.