Elaine Doyle murder: Witness admits giving false alibi to police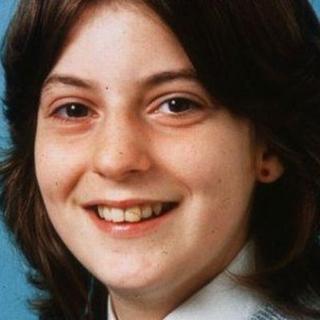 A witness who told police "a detailed cocktail of lies" more than 27 years ago has found himself accused of murdering Elaine Doyle.
Allan Cleary, 46, asked a friend to give him a false alibi, when officers investigating the murder questioned clubbers in Greenock.
Mr Cleary admitted to a court that he made "a terrible error of judgement."
The false statement made by Mr Cleary years ago added him to a list of 41 possible suspects in the case.
Attempting to explain it, he told a jury he had been worried about walking the streets alone for a time on the night when Elaine, 16, is thought to have been stripped and strangled.
Her body was found just yards from her home in Ardgowan Street on the morning of 2 June 1986.
On trial is John Docherty, 49, who denies murder. His lawyers have drawn up a list of 41 possible suspects which, it is claimed, might include the real killer.
The trial heard that Mr Cleary met Elaine when he went to the Judy Plum jeweller's - where she was an assistant on a YTS scheme - to buy an earring.
Mr Cleary often passed the shop as she was putting up shutters at the end of the day.
He told murder hunt detectives that he thought she was good-looking but did not try to chat her up.
Differing accounts
Mr Cleary went on to say he had seen her in the early hours of 2 June 1986 at a hamburger stall in Greenock town centre, a popular late-night meeting place.
The claimed sighting was not true because, it is thought, Elaine was already dead.
Mr Cleary also gave different accounts at different times of what he was wearing that night.
Defence QC Donald Findlay suggested there might be an "ulterior motive" for telling "a detailed cocktail of lies."
He asked Mr Cleary why he had misled a police inquiry, which was probably a criminal thing to do.
"I don't have an answer," Mr Cleary told the lawyer.
"What kind of man does this unless he has something very serious to hide?" persisted Mr Findlay.
"An evil man" replied Mr Cleary.
Mr Findlay: "And what else might an evil man do if not murder?"
He continued: "Do you now want to admit to the murder of Elaine Doyle?"
Mr Cleary replied: "No, because I had nothing to do with it."
Changed story
The trial heard that a week after Elaine's death, when police were appealing for information from clubbers, Mr Cleary asked his friend, Brendan McGoogan, 47, to say they were together on the night of the teenager's death.
Mr McGoogan, now a Swiss-based IT consultant, replied angrily suggesting that this could implicate a connection between him and the crime.
Speaking in court on Tuesday, Mr Cleary said that even before his friend's anger he had decided to go back to police and change his story.
In fact, the trial heard, at the supposed time of Elaine's death he was at home with his parents watching television.
Another witness, James Wilson, 63, admitted that for years before Elaine was murdered he had been kerb-crawling in the area, asking attractive girls if they wanted a lift, or driving to Glasgow to pick up prostitutes.
His then wife, a nurse, worked "twilight shifts" at the time.
Mr Wilson, whose name also appears on the defence list of possible suspects, denied killing Elaine.
Docherty, claims that at the time he is alleged to have attacked Elaine Doyle he was with his parents - who are no longer alive - at their home in Anne Street.
The charge alleges that on June 2 1986 in a lane near Elaine Doyle's home in Ardgowan Street, Greenock, he seized her by the hair, struck her on the head and either removed or compelled her to remove her clothing.
The charge goes on to allege that Docherty forced Elaine to the ground, pushed her face into the ground, sat or knelt on the teenager then placed a ligature round her neck and strangled her.
Docherty also denies stealing a handbag from Ardgowan Street on the same date.
He further denies a charge of attacking another woman, Linda Hargie, on various occasions between 1990 and 1995 at an address in Anne Street, Greenock by seizing her and pushing her and punching her on the head.
The trial continues.