Convicted killer Gavin McGuire denies Elaine Doyle murder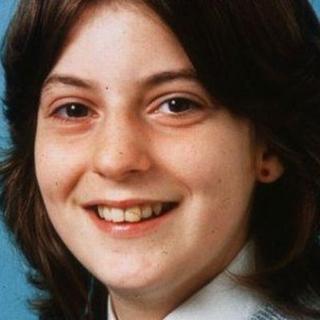 A man who murdered a teenage girl in Kilmarnock has told the Elaine Doyle murder trial that he did not kill the 16-year-old in Greenock.
Gavin McGuire, 55, told the High Court in Edinburgh he killed 16-year-old Mhairi Julyan "in a moment of madness".
But he denied killing Elaine and said he had never been in Greenock.
Another man, John Docherty, 49, denies killing Elaine. His defence team has produced a list of others - including McGuire - who may be responsible.
Defence QC Donald Findlay said he did not intend to directly accuse McGuire of Elaine's murder but of all the 41 names on the list, he best fitted the profile.
"What I will suggest is that, undoubtedly, you could have been the killer of Elaine Doyle," said the lawyer.
'Moment of madness'
McGuire said: "I know that is what everybody is saying, what the experts are saying. That is why they came to me."
Despite denying the murder of Ms Julyan in December 1985 at his trial, McGuire admitted in court that he murdered her "in a moment of madness".
But he told the jury over and over again: "I did not kill Elaine Doyle."
The trial has heard that in 1977, McGuire, from Stevenston, was jailed for 10 years at the High Court in Ayr for rape and other sex attacks.
He was released after serving about six years but in November 1986 he was given another 10 year sentence for trying to rape a woman after dragging her with a ligature round her neck.
The attack came only seven weeks after Elaine was murdered - and only 19 days after the authorities had decided he could not be held any longer on other allegations.
The trial also heard that in December 1995, Ms Julyan was making her way home after a pantomime in Kilmarnock when she encountered McGuire, who had been Christmas shopping.
'Identical' murder
Her naked body was found in a workman's pit in a deserted bus station in the town.
She had suffered 47 injuries to her head, face and limbs.
Mr Findlay drew attention to the fact that Mhairi and Elaine, two slim, pretty 16-year-olds, both had long brown hair.
The murders were "as close to identical as you could get," said Mr Findlay.
"There are so many similarities that one is driven to conclude that maybe, just maybe, I put it no higher than that, they were committed by the same person.
"The only person on the face of this earth who committed both of them - because you committed the murder of Mhairi Julyan - is you." McGuire replied: "No".
Mr Docherty, now of Hunters' Quay, Holiday Village, Dunoon, denies murder and claims that at the time he is alleged to have strangled Elaine, he was with his parents - who are no longer alive - at their home in Anne Street.
The trial continues.