Declan Hainey death: child's body looked like 'a doll'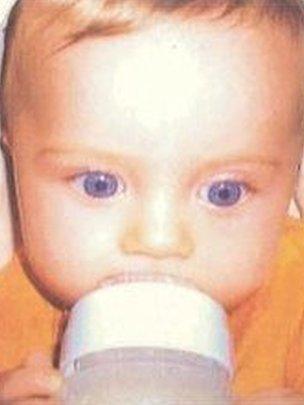 A man has described the moment he found the body of toddler Declan Hainey at a flat in Paisley four years ago.
John Rodden said he initially thought the remains in Declan's cot might be a doll.
He told a fatal accident inquiry his wife, Declan's grandmother Elizabeth Rodden, ran into the street screaming.
Declan's mother Kimberley Hainey was jailed in 2012 for his murder. The conviction was later quashed due to problems with expert evidence.
Elizabeth Rodden had earlier told the hearing she last saw Declan alive on his first birthday, almost a year before the discovery of his mummified body in March 2010.
She said she feared if she pushed too much to see Declan she would not have any type of contact with him.
Her husband said they received a call from a health worker on 30 March 2010, informing them that Declan was going to be reported missing.
He said they found a key to the flat in Bruce Road, Paisley, and went to investigate, along with Declan's aunt.
There was no reply when they knocked on the door. Behind it was a pile of mail and clothes were strewn up the stairs.
He said he entered the flat with Declan's aunt, while his wife remained outside.
Upon discovering the boy's remains they all ran out into the street.
He started to call 999 but was too upset and a neighbour contacted police on his behalf.
Related Internet Links
The BBC is not responsible for the content of external sites.