Elaine Doyle murder: Man's DNA is 'full match' to crime scene sample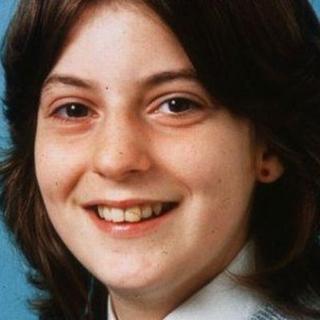 The man on trial for the murder of Elaine Doyle volunteered a sample of DNA to detectives - which matched DNA found at the crime scene.
John Docherty's DNA was matched as part of "Operation Evergreen", which aimed to visit every male who police had investigated as part of the case.
The men were asked for "elimination samples" which would be destroyed at the end of any court case.
Mr Docherty, 49, denies killing Elaine, 16, in Greenock in June 1986.
Det Con Stuart Young, 49, told Mr Docherty willingly gave a DNA sample, finger-prints and allowed himself to be photographed after being traced in May 2012.
'Full match'
The detective said Mr Docherty signed a form agreeing: "I have been made aware I am not obliged to provide this sample and that any information from this sample may be used in evidence."
"He happily consented, immediately and without demur?" asked defence QC Donald Findlay. "Absolutely" replied Mr Young.
Fiona McMahon, 42, who heads the specialist DNA database team at the Scottish Police Authority lab in Dundee, said the sample from Mr Docherty was one of 361 processed in her lab.
She told the High Court in Edinburgh she compared it with what was tagged "the crime scene profile."
Ms McMahon said: "It was a full match."
She told the trial she had also examined "elimination samples" provided by some of the "possible suspects" put forward by the defence but found no matches.
The trial heard that Mr Docherty, now of Dunoon, was living in Greenock in 1986 but spent some time in the Army before moving back to the town.
Mr Docherty denies murder and claims that at the time he is alleged to have strangled Elaine, he was with his parents - who are no longer alive - at their home.
His defence team has lodged a special defence of incrimination, claiming the culprit might be among a list of 41 names taken from files of the police investigation into the murder.
The trial continues.