Elaine Doyle murder: Police investigation 'a shambles'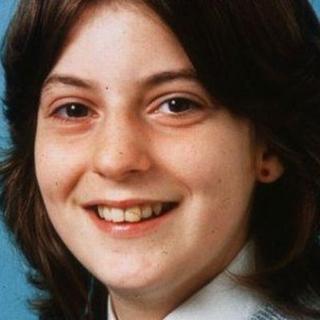 The jury in the Elaine Doyle murder trial has been urged to acquit the accused after his lawyer described the police investigation as "a shambles".
In his closing speech at the High Court in Edinburgh, Donald Findlay QC said he believed that some police officers had not told the truth.
He also said the Crown's case had not been proved beyond reasonable doubt.
His client, John Docherty, 49, denies killing 16-year-old Elaine in Greenock in June 1986.
Mr Findlay was speaking to the jury on the 50th day of proceedings against Mr Docherty.
The advocate spent the entire court day delivering his closing speech without referring to notes.
Evidence 'destroyed'
The QC said that, when police were collecting forensic evidence from the scene, officers did not wear protective clothing.
He said this allowed DNA evidence to become contaminated and that the jury could not trust this evidence to prove John Docherty's guilt.
"That group of officers virtually destroyed the crime scene," he said.
"They did not take steps to ensure that this corruption was minimised. It was a shambles from the word go."
Comparing the police investigation to a poisoned tree, Mr Findlay told the jury: "When a tree is poisoned, it isn't just the tree that is poisoned; the fruit of the tree is poisoned and you should never eat the fruit of the poisoned tree."
Mr Findlay also said that he believed that some police officers who had given evidence at the trial had told lies about what happened in the early stages of the investigation.
'Scandal and disgrace'
"Somebody in this case has lied to you," he said. "It is a scandal and a disgrace."
Mr Findlay told the jury that he thought the prosecution had not proven the case against his client beyond a reasonable doubt.
Urging them to acquit his client, he added: "It is not and has never been part of my life to get guilty people off.
"You cannot and must not condemn a man unless you are sure that his guilt has been proved."
Mr Docherty denies murder and claims that, at the time he is alleged to have stripped and strangled Elaine Doyle, he was with his parents - who are no longer alive - at their home in Anne Street.
He has also lodged a defence of incrimination, claiming the killer might be among a list of 41 names taken from files of the police investigation.
The trial continues.