Elaine Doyle murder: Trial judge begins directing jury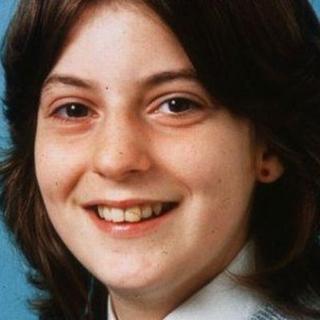 The judge in the Elaine Doyle murder trial has begun his legal directions to the jury after 50 days of evidence.
Lord Stewart told the eight women and seven men at the High Court in Edinburgh that they "must put emotion aside" and follow the evidence they accepted "to its logical conclusion".
John Docherty, 49, denies killing 16-year-old Elaine in Greenock in 1986.
His defence team has claimed the killer might be among a list of 41 names taken from files of the police investigation.
The naked body of jeweller's assistant Elaine was found yards from her home in Ardgowan Street, Greenock, on the morning of 2 June 1986.
The trial has heard that she had been strangled.
Identification issues
Addressing the jury, Lord Stewart said there had been no suggestion this was anything but murder - the crucial issue in the case was who did it.
The judge warned: "Mistakes about identification have been made in court cases in the past."
Lord Stewart urged jurors to take into account a number of factors when considering evidence about visual identification, such as whether a witness was able to get a fleeting glance or a longer look, the state of the lighting and whether there were any distinguishable features.
He noted that both prosecution and defence had used "emotive language" in their closing speeches last week.
"Counsel are entitled to use emotive language to underline points they wish to bring to your attention and I do not criticise them for it," the judge said.
But Lord Stewart said the jury should not allow themselves to be swayed by prejudice or fancy or theoretical speculation when considering the evidence.
"You must put emotion aside and measure it quite dispassionately," he said.
"You must follow the evidence you accept to its logical conclusion, whether the outcome be conviction or acquittal."
Lord Stewart said jurors also had to be satisfied that DNA, which the jury has heard was found on Elaine's body, had got there during the commission of a crime.
Mr Docherty denies murder and claims that, at the time he is alleged to have stripped and strangled Elaine Doyle, he was with his parents - who are no longer alive - at their home in Anne Street.
He has also lodged a defence of incrimination, claiming the killer might be among a list of 41 names taken from files of the police investigation.
The trial continues.