Glasgow 2014: Union recommends bus engineer pay offer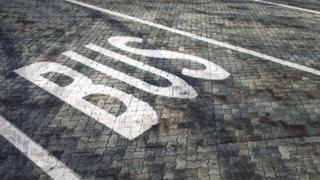 A potential strike by 150 bus engineers which could have impacted on the Commonwealth Games in Glasgow looks to have been averted.
Unite announced last week it would ballot members for industrial action over a pay deal.
But First Glasgow said this has been withdrawn following successful negotiations.
The company said Unite will now ballot members recommending they vote in favour of accepting a 1.2% pay award.
First Glasgow managing director Fiona Kerr said: "I'm pleased that we've made swift progress and hope that our engineers endorse their union's recommendation to accept the pay award.
"The only way this dispute was going to be resolved was through positive dialogue and I'm pleased that through (arbitration service) Acas we were able to do so."
The ballot for industrial action was to run to 30 June, about three weeks ahead of the opening ceremony for Glasgow 2014.
It is understood talks are continuing with Glasgow Subway operators Strathclyde Partnership for Transport (SPT) over extra pay during the Games.
In another separate dispute, the union representing train drivers, Aslef, has also called for staff to receive bonuses for additional working over the Games period.
Union bosses were meeting with train operator ScotRail earlier to attempt to agree a deal.
Aslef said drivers should receive recognition for working longer and more unsociable hours.
Glasgow 2014 has been billed as a "public transport games", with up to 500,000 extra journeys expected on the busiest days.
On Monday, Games organisers, Glasgow 2014, published the final round of information about how the city's transport network will be affected during the Games.
With up to one million extra visitors expected to descend on Glasgow next month, residents, people who work in the city and those attending Commonwealth sport and cultural events are being urged to plan their journeys in advance.
There will be road and parking restrictions in place around venues, a Games Route Network will be operating - connecting the Athletes' Village with venues - and public transport operators will increase their capacity, frequency and operating hours.
Information has been made available on a special Get Ready Glasgow website.
This includes details of road hot spots, the rail and Subway stations that will be significantly busier and the train lines expected to be congested and the times they are expected to be at capacity.