John Henderson convicted of killing Audrey Gray in hit-and-run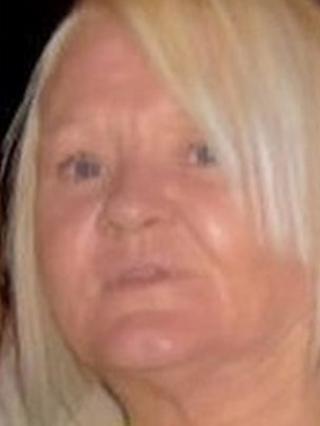 A man who claimed in court he was a "competent driver" has been convicted of a hit-and-run killing in Glasgow.
John Henderson, 55, ran over 50-year-old Audrey Gray on McGregor Street, in the Drumoyne area, on 4 May 2013.
He claimed his car "lurched" and he did not stop due to "shock, panic". Henderson was arrested the next day.
At the High Court in Glasgow, he was convicted of causing Ms Gray's death by dangerous driving. His bail was continued until sentencing next month.
The court heard how engineer Henderson, of Bishopton, Renfrewshire, ran over Ms Gray, who was from Aboyne Street in Govan, shortly after he had been at a Rangers football match.
He had not long left Ibrox Stadium having celebrated Rangers winning the Division Three title.
The jury was told that Ms Gray had been spotted shouting towards the car Henderson was in shortly before the fatal collision.
She appeared to continue yelling at Henderson and others as they got in the car.
Help attempts
Jobeth Boyle, 16, told the jury how she witnessed her friend eventually being struck.
The teenager told the court: "When he (Henderson) turned the wheel around, the side of the car hit her then drove over her and then away."
Ms Boyle said she raced to help Ms Gray and "just said her name" to try and rouse her. She then frantically phoned for an ambulance using her friend's phone.
Other passers-by also came to the aid of Ms Gray, but she never recovered from her injuries.
Henderson gave evidence during the trial and claimed the car he was driving "lurched" forward after his foot slipped off the clutch while he was adjusting his car seat.
He told his QC Gordon Jackson that he remembered feeling a "big bump", but that he had not meant to hit Ms Gray.
'Shock, panic'
Henderson claimed he stopped the vehicle close to the scene - but never went to help.
Asked why, he told the court: "I honestly don't know - shock, panic. My thought processes had just gone."
Henderson was arrested the next day and initially charged with Ms Gray's murder.
In cross examination, prosecutor Bruce Erroch said Henderson's claims of what happened that day were not of a "careful and competent driver".
But, Henderson said: "I am a careful and competent driver."
Mr Erroch asked: "You think you were that day?" The accused replied: "I think I made errors that day but under duress."