Council in funding plea after death of Declan Hainey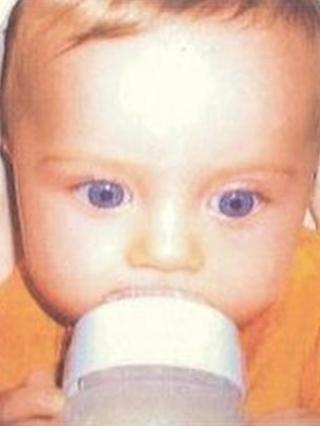 A council that was criticised after a toddler died in the care of his drug addict mother wants better funding for child protection services in Scotland.
Renfrewshire Council will make the call later during a meeting with Children's Minister Aileen Campbell.
The authority was among the agencies where failings were found over the death of Declan Hainey.
The child's mummified body was found at his Paisley home in March 2010 - eight months after he was last seen alive.
His mother Kimberley Hainey was jailed in 2012 for his murder but her conviction was later quashed on appeal.
Inquiry recommendations
A subsequent significant case review, commissioned by Renfrewshire Council and the NHS, identified failures across social care services and made 16 recommendations for improvement.
The findings of a fatal accident inquiry (FAI), published last week, found Declan's death could have been avoided if care agencies, including those of Renfrewshire Council, had properly supervised his mother and communicated concerns.
In the wake of the FAI report, the council requested a meeting with the Scottish government.
Ahead of that meeting on Wednesday, council leader Mark Macmillan called for the resourcing of child protection services to be a national priority.
"As a councillor at the time of Declan's death, I called for the issues raised to be examined and acted on across the country," he said.
"Now, as leader of Renfrewshire Council, I am looking to discuss with the minister how councils and government can work together on tackling protection across Scotland.
"All local authorities and the Scottish government should be looking at their practices and introducing improvements where required."
Mr Macmillan said the issue of funding could not be ignored in any national discussion.
"There's no getting away from the fact that improved funding and resourcing of child protection will be vital to achieving those goals," he said.
"I am looking forward to discussing with the minister how local councils and other agencies can work together with the Scottish government to address the key issue of resourcing frontline social work and health services so they can effectively protect children."