EC dismisses complaints over Celtic and council land deals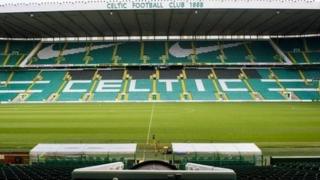 The European Commission (EC) has dismissed claims that Celtic Football Club broke EU rules in land deals involving Glasgow City Council.
Officials in Brussels had asked the club and council for information after receiving complaints.
The council has now confirmed that the EC will take no action and the complaints were never taken as far as a formal investigation.
Both Celtic and the council rejected claims of wrongdoing.
A council spokesman said: "We are pleased that the Commission has found in our favour following its consideration of the claims of State Aid."