IT glitch disrupts appointments at Hairmyres Hospital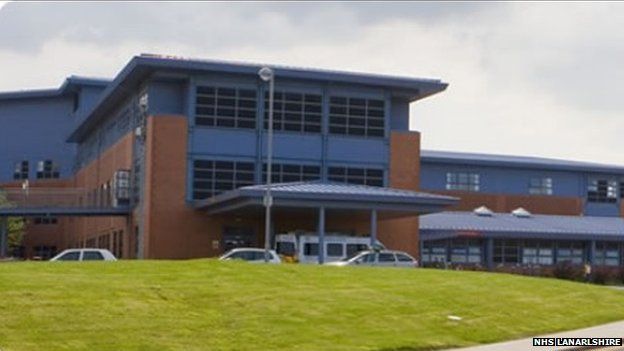 A Lanarkshire hospital was forced to cancel some appointments and operations last week due to problems accessing new electronic case notes, it has emerged.
NHS Lanarkshire confirmed that 21 outpatient operations were rescheduled, along with two operations, at Hairmyres Hospital in East Kilbride.
The fault recurred this week but back-up plans meant medics were unaffected.
NHS Lanarkshire said it was working with IT suppliers to investigate the cause of the fault.
The health board said staff at the hospital "experienced an IT system issue for a short time on Wednesday 14 January which restricted access to electronic case notes".
It said this resulted in 21 outpatient appointments, out of a total of 810 appointments, being cancelled.
'Continuity arrangements'
One operation was postponed until the next day and a further operation was rescheduled. All cancelled outpatient appointments were also rescheduled.
The problem did not affect Monklands or Wishaw General hospitals.
NHS Lanarkshire said the fault was fixed and the system was up and running again on Wednesday afternoon before the problem occurred again on Tuesday.
"Continuity arrangements" put in place the week before meant there was no impact on outpatient clinics and inpatient procedures.
Donald Wilson, NHS Lanarkshire's general manager for health said: "The introduction of electronic case notes is a significant development which offers a wide range of clinical and patient benefits across Lanarkshire. It is, however, important that we have robust back-up systems in place.
"Our business continuity arrangements have worked well and have minimised the disruption to patients and staff. We appreciate the support and patience from all staff involved.
"We are continuing to work with our IT suppliers to fully investigate the cause of the fault."
Related Internet Links
The BBC is not responsible for the content of external sites.