Foster carer killing: Boy met mother days before killing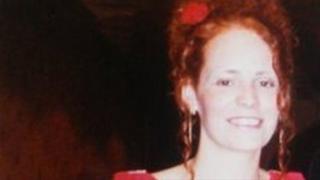 A boy who killed his foster mother had a supervised meeting with his birth mother four days before the killing, a fatal accident inquiry has heard.
During that meeting, his mother told the 13-year-old that his stepfather was on remand for a shooting.
The boy, who cannot be named for legal reasons, was placed with Dawn McKenzie, 34, and her husband in Hamilton in November 2010.
The child stabbed Mrs McKenzie to death in her home seven months later.
During the meeting with his birth mother, the boy asked her why the man named on his birth certificate was not his birth father.
He was told that the man named was his mother's boyfriend at the time of his birth.
Giving evidence, social worker Steven Lorimer said the mother had given the child little positive information about the birth father, who had since died.
Mr Lorimer said he had not spoken to the boy about what had been discussed at the meeting, and admitted it would have been helpful to the 13-year-old if he had done so.
The inquiry continues.