Shieldhall waste water tunnel boring machine unveiled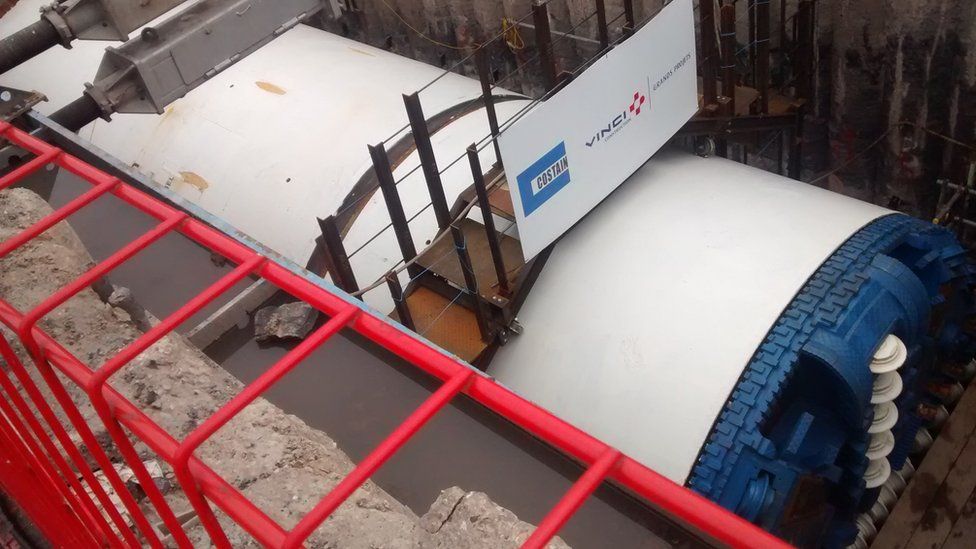 The giant state-of-the art boring machine which will construct the Shieldhall Tunnel has been unveiled.
The 1000 tonne, 590ft (180m) long drill will begin work on the tunnel between Craigton and Queen's Park.
It is boring the biggest waste water tunnel ever to be built in Scotland.
The machine was launched at Craigton industrial estate by Land Reform Secretary Roseanna Cunningham and a 10-year-old boy, who named it Daisy the Driller.
Lewis Bennett, of Craigton Primary School, won a competition to name the giant machine.
The £100m tunnel is being built by Scottish Water to improve water quality in the River Clyde and tackle flooding.
When completed it will be about three miles long (4.8km) and 15ft (4.7m) in diameter, which is big enough to fit a double decker bus inside.