Call for single sex Notre Dame High School in Glasgow to admit boys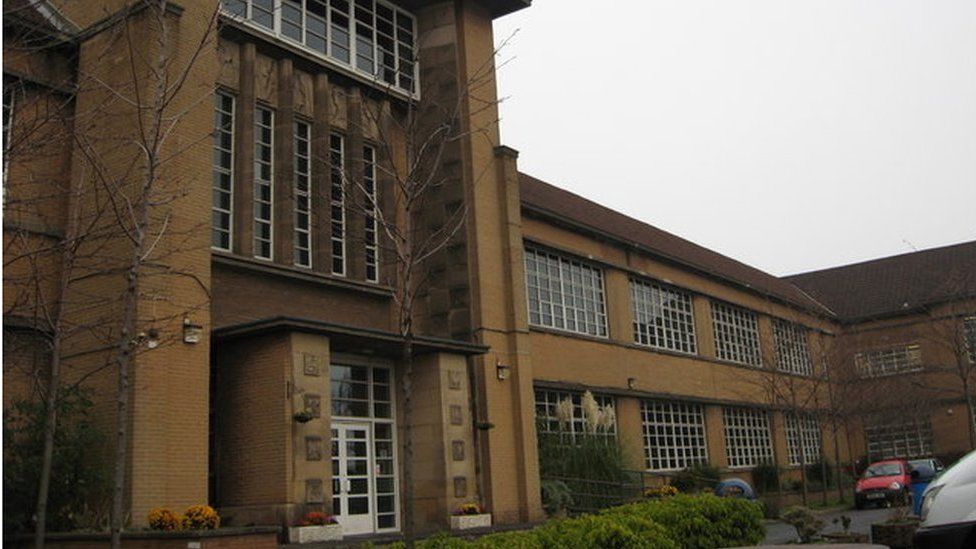 A parents group is calling for boys to be admitted to Scotland's only state-funded single sex school.
The high performing Notre Dame High School in Glasgow has only taught girls since its inception in 1897.
However, parents of children attending the city's Notre Dame Primary School want the secondary opened to boys to keep siblings together in future.
Glasgow City Council said there were currently no plans to change Notre Dame's admittance policy.
At present boys attending Notre Dame Primary School go on to either Thomas Aquinas Roman Catholic Secondary or John Paul Academy.
The parent council at Notre Dame PS began campaigning for the change last year.
However, according to minutes from parent council meetings, Glasgow City Council said it would only run a consultation on admitting boys to the secondary if parents in the community backed the move.
Since then the parent council has made plans to contact local residents and hold a ballot to determine the level of interest in an official consultation.
Local councillor Martin McElroy said parents were aware of the sensitivities around pushing for such a change.
He told the BBC: "Notre Dame High School has a fantastic record of achievement by its staff and pupils.
"However, there has been a growing debate for a while about gaining fair access to the school.
"I am calling for a debate about the long-term future of the school, which includes looking at co-education.
"Parents simply want the best possible education for their children and I will support them in trying to achieve this."
A spokeswoman for Glasgow City Council said: "We are aware that some parents from Notre Dame Primary School would like to explore the possibility of Notre Dame High School becoming a co-educational secondary school.
"Any changes to our schools would need a statutory consultation with everyone who has an interest being able to express their views.
"At this time no decision has been taken to even explore a statutory consultation.
"Our officers are always happy to engage with parents but any changes would affect parents from a number of schools and the views of all must be considered."