'Wonderful' honour for rower Grainger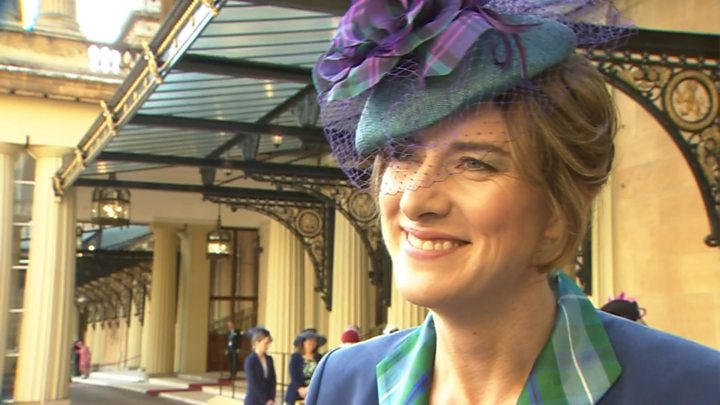 Scottish rower Katherine Grainger has been made a Dame by the Queen at a ceremony at Buckingham Palace.
She became Britain's most decorated female Olympic athlete during the Rio games after winning five Olympic medals over five consecutive games.
Speaking after the investiture, Glasgow-born Dame Katherine said the honour was "wonderful".
"Although the title has been usable since January, it still doesn't feel quite real," she said.
"As an athlete it's not something you ever realistically aim for, or think about or consider, so for it to be awarded is incredible and it takes a while to feel you fit the shoes."
Dame Katherine has now retired from international rowing after a career spanning two decades.
She has won one gold medal and four silvers at the last five Olympics, making her Britain's most decorated female Olympian.