Murder accused's DNA found on victim's belt, court hears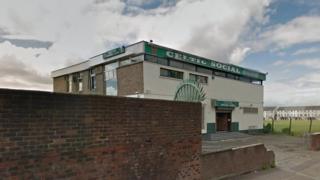 DNA matching a murder accused was found on a belt around victim Derek Sheerin's neck, according to a forensic expert.
Philip Morrison, 40, denies murdering Mr Sheerin by strangling him with a belt in 1994 on waste ground near London Road, Glasgow.
Dr Nighean Stevenson told the High Court in Glasgow that the DNA could be explained if Mr Morrison had used the belt as a ligature to kill Mr Sheerin.
She said the DNA could also be present if the friends had shared clothes.
Referring to the two scenarios, Dr Stevenson said: "We are unable to say which is more likely."
She told prosecutor Iain McSporran QC that fibres found on the inside of the belt were first examined in 1994 and then in 2015, when the death was re-investigated as a cold case.
She said: "Over the years since 1994 there have been huge advances made in scientific technology and we wanted to examine this case."
The jury also heard that the DNA of a mystery man was found on Mr Sheerin's denim jacket and his face and hands.
It is alleged Morrison compressed Mr Sheerin's neck with a belt and robbed him of a watch, tobacco and £20.
The trial before Lady Rae continues.