Four men arrested over multiple stabbings in Kilmarnock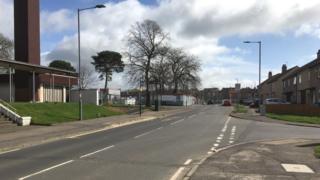 Four men have been arrested after four people were stabbed during a disturbance in a Kilmarnock street.
Four men, aged 17, 18, 25 and 27, were injured during the incident, which took place in Whatriggs Road in the early hours of Saturday.
They were taken to the town's Crosshouse Hospital for treatment and were later released.
Police said four men, aged 17, 18, 19 and 20, had been arrested in connection with the incident.
They are expected to appear at Kilmarnock Sheriff Court on Monday.