Boy, 12, reported over carrying knife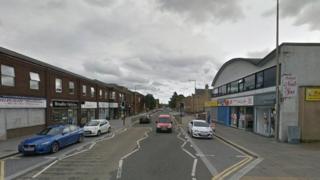 A 12-year-old boy has been reported for allegedly carrying a knife in a North Lanarkshire street.
The incident is said to have happened in Main Street, Bellshill, on Sunday.
The boy was referred to the Scottish Children's Reporter Administration (SCRA) by Police Scotland.
SCRA runs a hearings system for children and young people in Scotland who are either at risk or who have allegedly committed an offence.