Glasgow children's ward remains shut dues to virus cases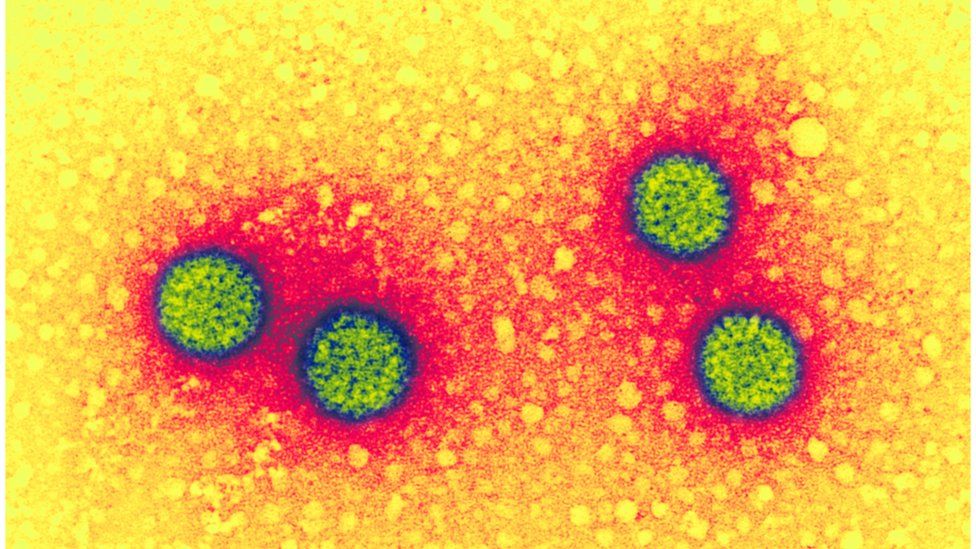 A ward at a Glasgow children's hospital remains closed to new admissions after further cases of two highly-infectious bugs were identified.
A fifth patient at the Royal Hospital for Children in Glasgow has tested positive for rotavirus and four cases of a separate bug, astrovirus, have also been found.
Both viruses cause diarrhoea and vomiting in young children.
Enhanced infection-control measures have been put in place.
The cases of astrovirus were identified during routine testing for the rotavirus.
Both are extremely common among infants and young children, particularly if their immune system is compromised.
Dr Teresa Inkster, consultant microbiologist at NHS Greater Glasgow and Clyde, said: "Enhanced infection-control precautions are in place and we are continuing to monitor the situation closely.
"I would also urge visitors to remember the importance of hand hygiene when entering and leaving the hospital."
Rotavirus is the most common cause of diarrhoea among infants and young children.
Children who become infected may have severe diarrhoea, often with vomiting, fever, loss of appetite and abdominal pain which can last from three to eight days.
Once someone has been exposed to rotavirus, it can take up to two days for the symptoms to appear.
Astrovirus is a common cause of diarrhoea and vomiting in young children and elderly people who are immuno-compromised. It is not usually a severe virus and only in some rare cases leads to dehydration.
Related Internet Links
The BBC is not responsible for the content of external sites.