Cows wander on to A8 in rush hour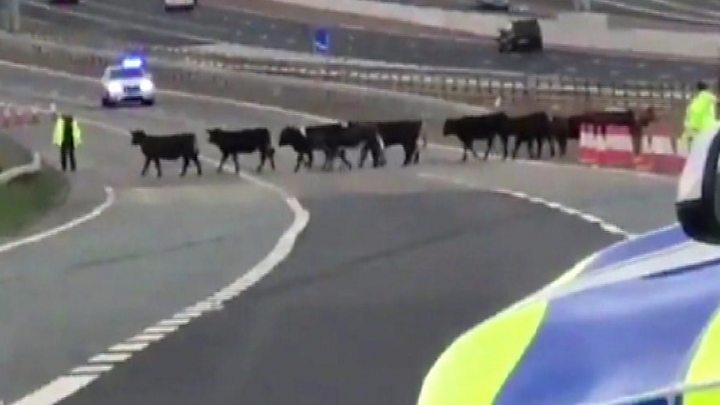 Drivers faced tailbacks after a herd of cows made it on to the A8 between Glasgow and Edinburgh.
Rush-hour traffic was backed up eastbound near Eurocentral industrial estate in North Lanarkshire for about 20 minutes.
Police helped move the cattle off to a nearby field at about 07:50.
Traffic Scotland had warned drivers of delays and said traffic was moving again.