Man arrested following attack near Johnstone bar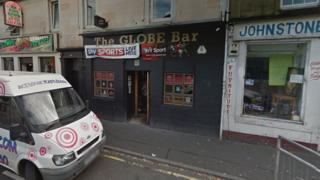 A 26-year-old man has been arrested following a serious assault near a bar in Johnstone.
Police said another man suffered serious injuries in the incident, which occurred near the Globe Bar in High Street on Friday 19 May.
The 26-year-old man is expected to appear at Paisley Sherriff Court at a later date.
Officers thanked members of the public for their assistance.