Girl, 14, sexually assaulted at Glasgow subway station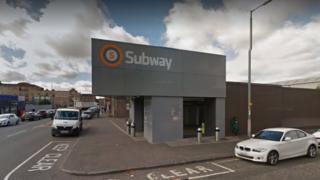 A 14-year-old girl has been sexually assaulted at a subway station in Glasgow.
Officers were alerted to the incident at Ibrox subway station just before 20:00 on Saturday 12 August.
British Transport Police said an investigation was under way.
A spokeswoman said: "There have not been any arrests at this time."