Suspected trafficking victims turned back at Glasgow Airport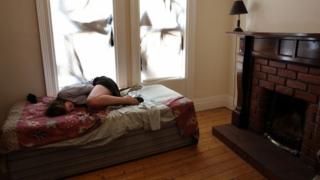 A specialist Border Force team at Glasgow Airport has returned almost 100 potential trafficking victims to their home countries since last November.
Safeguarding and Trafficking (SAT) officers interviewed more than 300 men and women over concerns of modern-day slavery or sexual exploitation.
As a result, almost a third were refused entry to the UK and were returned to their home country.
Some victims were unaware they were going into the sex industry.
Others were brought over for sham marriages to men who were not from the European Economic Area.
During the interviews, carried out as part of Operation Outrun, some girls openly admitted they were working in the sex industry and believed they were in the country to make better money.
Of those interviewed, more than 250 were Romanians and less than 50 were male.
Those trafficked can be transported anywhere in the UK and often do not know where they are being taken.
Suspected trafficking victims tend to be young women who have little or no money on them, do not know who they are meeting or where they are going and have been promised non-existent jobs.
Most of the girls are totally dependent on those who traffic them for money, food, clothes, accommodation, basic toiletries and hygiene facilities.
'They are powerless'
Gordon Summers, assistant director of Border Force North, said: "This is about safeguarding vulnerable young women, and men, who are being trafficked and exploited as well as protecting the communities people are living in.
"Border Force is working with partners to identify the traffickers and organisers, and looking to flush out those behind the brothels and who sell girls on.
"Those attending brothels are encouraging criminality and exploitation of young women.
"Often these women have been forced into this lifestyle against their will and they are exposed to violence and intimidation by the gangs who brought them here. They are powerless."
---
Case studies
Border Force officers prevented a Romanian female escort from entering the UK again after she was had been abducted and raped at a house in Falkirk in December 2014. The perpetrator had also murdered a Romanian woman in his home and was jailed for life in May 2015 with a minimum sentence of 22 years.
An 18-year-old girl, who had just left high school, arrived with no money and only a few belongings. She thought she was coming to work in an Edinburgh hotel and did not know the two Romanian men waiting for her. One claimed to be the owner of a maid and cleaning company but the address was a vacant pub in Tollcross, Glasgow. The other man had convictions for sexual offences.
A 23-year-old Romanian girl, who arrived with no money, few possessions and no return ticket, told officers she was here to visit her Romanian boyfriend. Checks revealed that the address he was taking her to had 13 men living there - two of which had convictions for sexual offences. The woman was returned to Romania.
Checks carried out on a 32-year-old Romanian woman, with no money, no access to money and no means of contacting family or friends, revealed she had previously worked as a prostitute in Glasgow. She provided the names of two men in the UK, believed to be Romanian, who were known to be linked to prostitution. She was refused admission at Glasgow in May 2017, then again in Liverpool in July 2017 and was encountered recently at Belfast docks attempting to get to Scotland. She was removed to Romania.
---
The Home Office's Border Force team in Glasgow are working with charities Unseen and Trafficking Awareness Raising Alliance (Tara), which support potential victims of trafficking where there is not enough evidence to return them to their home country.
Justine Currell, executive director of Unseen, said: "Border Force in Glasgow is performing a crucial role, ensuring that those travelling to the UK are safe and not bound for a life of abuse and exploitation. Partnership-working to tackle this despicable crime is key."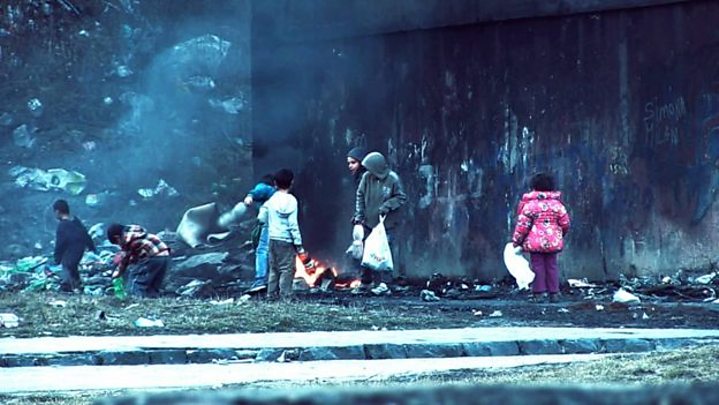 Tara, run by Community Safety Glasgow, works to identify and support women who may have been trafficked for the purpose of commercial sexual exploitation.
A spokeswoman for Tara, said: "We welcome the efforts of Border Force to proactively prevent, identify and protect vulnerable women from being trafficked and sexually exploited in Scotland's sex industry."
SAT officers are working in most ports and airports across the UK.
If anyone has a concern about human trafficking or exploitation they should call the UK-wide 24/7 Modern Slavery Helpline, in confidence, on 08000 121 700.