Carluke make-up artist opens studio in 1950s plane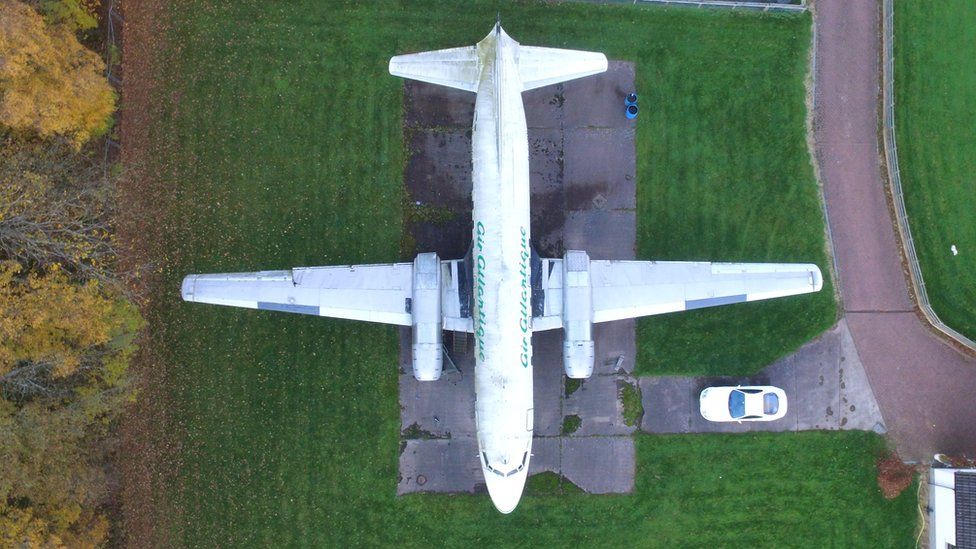 The sky's the limit for young entrepreneur Amber Scott, as she opens a beauty studio in her back garden.
But the high-flying make-up artist is not setting up shop in a purpose-built garden shed, or a renovated outbuilding.
Instead, the 25-year-old from Carluke in Lanarkshire will be working from inside an upgraded 1950s plane.
They had planned to convert it into a bed and breakfast, but their plans were scuppered by a lack of time and money.
When they suggested Ms Scott use the Air Atlantique plane for a studio in March this year, it was an empty shell.
Just six months later, it has been converted into a luxurious salon and is now open to customers.
It sits in the garden next to Reynard plant nursery, near Carluke, which is run by Ms Scott's parents.
Remarkably, the make-up artist, who trained at Clydebank College and has worked in New York, managed to keep the development secret.
"No-one knew except my family and friends," she told the BBC Scotland news website. "No-one knew till yesterday.
"Since we went public, the amount of messages I have had is unbelievable. Everyone's been so nice, I'm so happy."
She now plans to recruit another make-up artist, two hairdressers and a nail technician to join her at Runway Studios.
And she hopes she will one day be able to run classes in make-up, and in special effects and prosthetics from the craft.