Designs unveiled for Strathclyde University building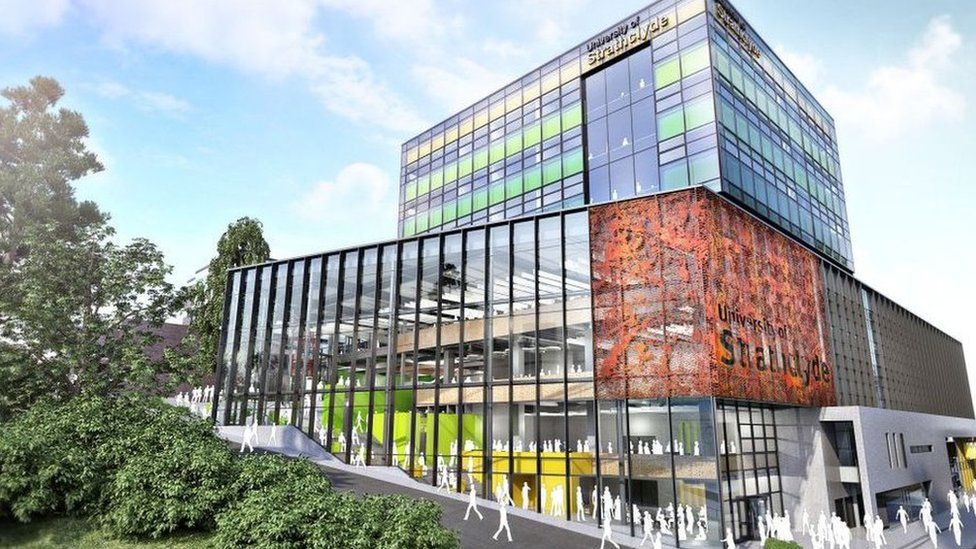 A £60m university building is set to be built in Glasgow city centre.
Plans for Strathclyde University's learning and teaching facility on North Portland Street are at the design stage with completion due in 2020.
It will include teaching spaces and group-working rooms, as well as housing the student union, students' association, and support services.
The plans form part of a wider £650m investment in the campus over 10 years.
Prof Sir Jim McDonald said: "Our students are at the heart of everything we do at Strathclyde and the transformation of our campus reflects both our commitment to our students' education and our status as a leading international technological university.
"Our student population is expanding and becoming increasingly diverse.
"The new teaching and learning hub will create innovative space for teaching and learning at the very heart of our campus, while giving easy access to the university's support and advice services."
Calvin Hepburn, Students' Association president, said: " I'm excited for all students to make the most of this space - this is a building which will vastly improve the student experience and will be one that will be a lasting legacy for the university."
The new facility is to be created in the footprint of the former Architecture and Colville buildings.
The investment is the latest in a series of campus developments, which include a new sports centre and a technology and innovation centre.
Related Internet Links
The BBC is not responsible for the content of external sites.