Nine-year-old girl found dead in Glasgow died 'peacefully'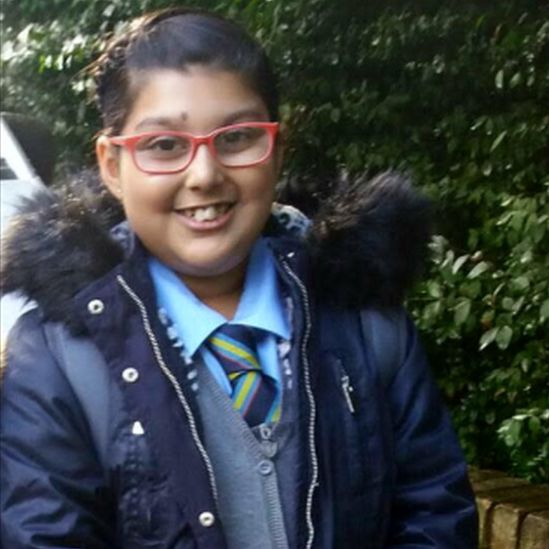 The family of a "loving and kind" nine-year-old girl who died suddenly at home in Glasgow have said she died peacefully.
Police are treating her death as unexplained.
The nine-year-old was reportedly the great niece of Glasgow "curry king" Satty Singh.
In a statement, Amanpreet's family said: "Her grief-stricken mother and father, Gurnam Kaur and Rocky Singh, along with her younger brother have been greatly comforted by the results of the post mortem, which confirm she died peacefully.
"Amanpreet was a happy girl who brought great joy to the lives of those who knew her."
Her family has set up a fundraising drive for Amanpreet's favourite charity, Mary's Meals, in her memory.
It says: "In loving memory of our beloved Amanpreet Kaur 30/06/2008 - 07/09/2017, whose favourite charity was Mary's Meals and helped to raise money for children in Malawi through working with her school Our Lady of The Rosary Glasgow.
"Amanpreet often participated in events throughout her school to help raise money. She had a very giving, loving and kind personality and always loved to see others smile.
"From a very young age Amanpreet always appreciated things she was given, knowing children all over the world are not as fortunate as she was. She found great joy in helping to change this."
The campaign has so far raised more than £300.
The exact cause of Amanpreet's death has not yet been established.
A Police Scotland spokeswoman said: "Following a post mortem the death is still being treated as unexplained. There will be further tests including toxicology."