Network Rail closes Glasgow drug addict needle exchange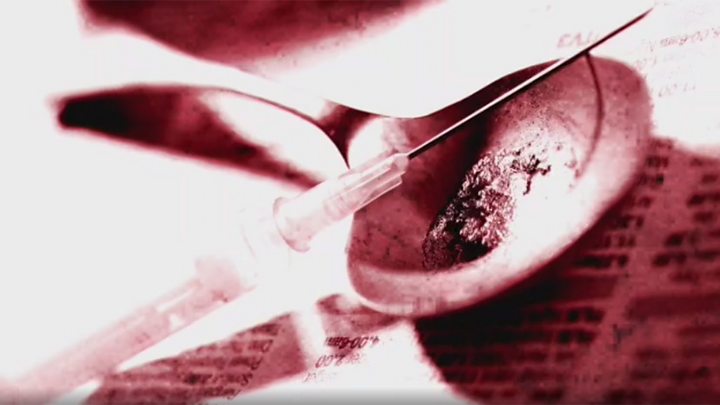 Scotland's busiest needle exchange service for drug addicts in Glasgow's Central Station has closed.
Network Rail, which owns the building, said it was forced to take action after drug-taking equipment was found in public areas.
The exchange opened in July 2016 following a spike in the number of HIV cases in Glasgow.
Glasgow City Health and Social Care Partnership said the closure was "disappointing".
The exchange was based in a branch of Boots at the station and has provided more than 40,000 sets of clean injecting equipment.
Network Rail decided to shut it down after an addict overdosed and discarded drug paraphernalia was discovered by cleaners on a number of occasions.
But the Scottish Drugs Forum said there had been only 10 minor incidents and one major incident over the past year, despite high numbers of drug users who would be in the area "in any case".
'Serious consequences'
The forum's chief executive, David Liddell, told BBC Radio's Good Morning Scotland programme: "This is extremely short-sighted and is definitely not in the wider public interest, particularly when there's a major HIV outbreak which is currently ongoing among drug injectors in Glasgow which is not under control.
"The closure of this facility giving out over a thousand sets of injecting equipment a month will be sadly missed and [could] potentially lead to serious consequences."
Almost 2,000 drug users have used the needle exchange since it opened.
The launch of the facility was supported by the NHS, Glasgow City Council and Police Scotland.
A spokesman for Glasgow City Health and Social Care Partnership said: "The service has been run in an exemplary fashion and is ideally placed to provide the service out of hours.
"Network Rail's position of enforced closure goes against local, national and international evidence on the individual and community public health benefits."
In a statement, Network Rail said: "While we appreciate and understand the good work and reasoning behind the exchange kit idea, we were constantly finding leftover kits in our accessible toilets and customer toilet cubicles.
"We could not stand by and allow this to continue and so from tomorrow [25 September] the exchange kits will no longer be available at Central Station."