Rail bosses to 'look again' at needle exchange closure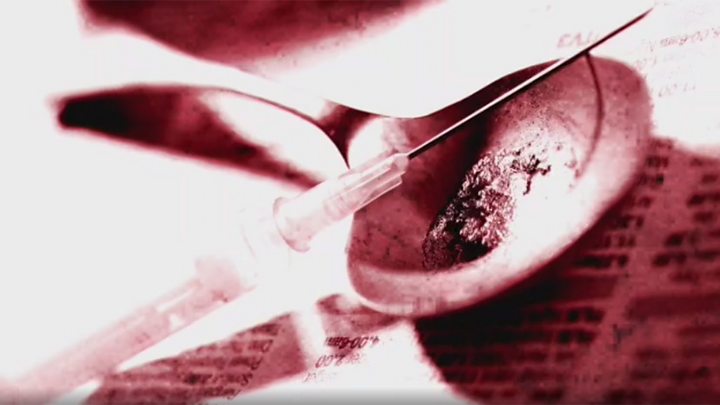 ScotRail Alliance is to reconsider the decision to close Scotland's largest needle exchange, located in Glasgow Central Station.
The exchange opened in July 2016, but Network Rail said it was forced to shut it down after drug-taking equipment was found in public areas.
Public health minister Aileen Campbell said the government recognised "very real concerns" about the move.
And she told MSPs that bosses had "agreed to look again" at the decision.
The exchange was based in a branch of Boots at the station, and has provided more than 40,000 sets of clean injecting equipment.
It was launched in the wake of a spike in HIV cases in the city, and was backed by the NHS, Glasgow City Council and Police Scotland.
'Extremely short-sighted'
Network Rail decided to close it after an addict overdosed and discarded needles were found by cleaners on a number of occasions. A spokesman said they were "constantly finding leftover kits" in toilets, and "could not stand by and allow this to continue".
However, the Scottish Drugs Forum said there had only been 10 minor incidents and one major incident over the past year, calling the move "extremely short sighted and definitely not in the wider public interest".
And the city's health and social care partnership said the exchange had been "run in an exemplary fashion", saying the closure "goes against local, national and international evidence on the individual and community public health benefits".
Ms Campbell told MSPs that the move was "contrary to the ambitions" of the government's drugs strategy, and risked stigmatising those who use other needle exchanges.
She said the exchange was used by hundreds of people and was "meeting a significant public health need in Glasgow".
She said: "Removing this service will not only displace but potentially exacerbate the issue of problem drug use in this area.
"The minister for transport has spoken with the managing director of the ScotRail Alliance, who has agreed to look again at Network Rail's decision in light of concerns".
Ms Campbell was speaking in response to a question from Labour's James Kelly, who said the decision had "caused a great deal of anxiety".
He said the service was "very much needed" and said the "very damaging decision" should be reversed as soon as possible.
Ms Campbell said she largely shared Mr Kelly's "very real concerns", and said groups should work together to find a solution.