EasyJet emergency landing after 'smoke smell'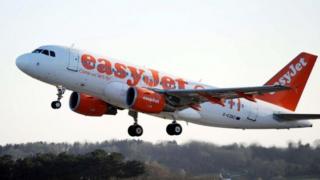 An EasyJet flight from Glasgow to Berlin issued an emergency alert and landed early after reports of a smoke smell in the flight deck.
The firm said flight EZY6819, which left Glasgow Airport at 11:20, requested a priority landing at Berlin Schoenefeld Airport.
Flight Info and Alerts' Twitter account noted it was descending at high speed.
An EasyJet spokeswoman said the the aircraft was met by emergency services and passengers disembarked normally.
She said engineers in Berlin were working to identify and resolve the issue.
"The safety of its passengers and crew is easyjet's highest priority," she said.
"We would like to apologise for any inconvenience experienced due to delays."