Girl, 15, killed by car while using pedestrian crossing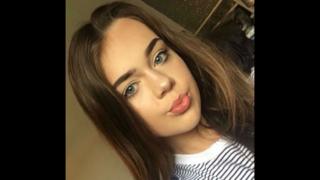 A 15-year-old girl has died after being hit by a car on a pedestrian crossing in East Kilbride.
Megan Scott was crossing the A794 Kingsway near Whirlies Roundabout when she was hit by a black VW Scirocco.
The 18-year-old driver of the car was unhurt.
The incident took place at 17:45 on Wednesday. Emergency services attended but the girl was pronounced dead at the scene. Police have appealed for dash cam footage of the incident.
The force said investigations were ongoing and appealed for witnesses.