Elderly man dies after being hit by vehicle in Paisley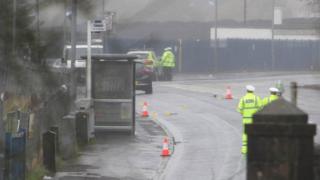 An 80-year-old man has died after being hit by a vehicle in Paisley.
Police were called to a location near the Gulf Garage on Hawkhead Road at 07:15 following reports that the man had been hit.
The road was closed for police to investigate the circumstances of the crash.