Intruder fell asleep eating Doritos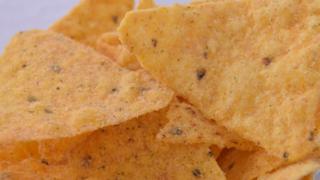 A man has been discovered asleep and covered in Doritos after allegedly breaking into a house in North Lanarkshire.
Police said the man had also eaten half a pie before deciding "on a pit stop".
The alleged break-in happened at a house in Corsewall Street, Coatbridge, at about 23:45 on Monday.
Monklands Police tweeted about the incident, saying the man was no different to anyone who felt tired starting a late shift at work.
"He woke up in cuffs," the tweet added.
A Police Scotland spokeswoman said a 46-year-old man would be the subject of a report to the procurator fiscal in connection with the incident.