Royal Marine corporals cleared of ill-treatment by court martial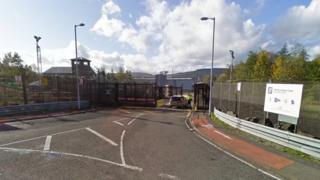 Two Royal Marines have been cleared by a court martial of ill-treating junior colleagues.
Cpl Danny Foster, 30, and Cpl Philip Beer, 34, had been accused of setting punishments for marines at the Faslane naval base.
The offences were alleged to have taken place at a daily after-work gathering called "family time".
The defendants were acquitted by a panel of senior officers following a week-long court martial at Portsmouth.
Cpl Foster had denied two charges of ill-treatment of a subordinate and Cpl Beer denied a single count of the same charge.