Christmas prevails after Coatbridge food bank raid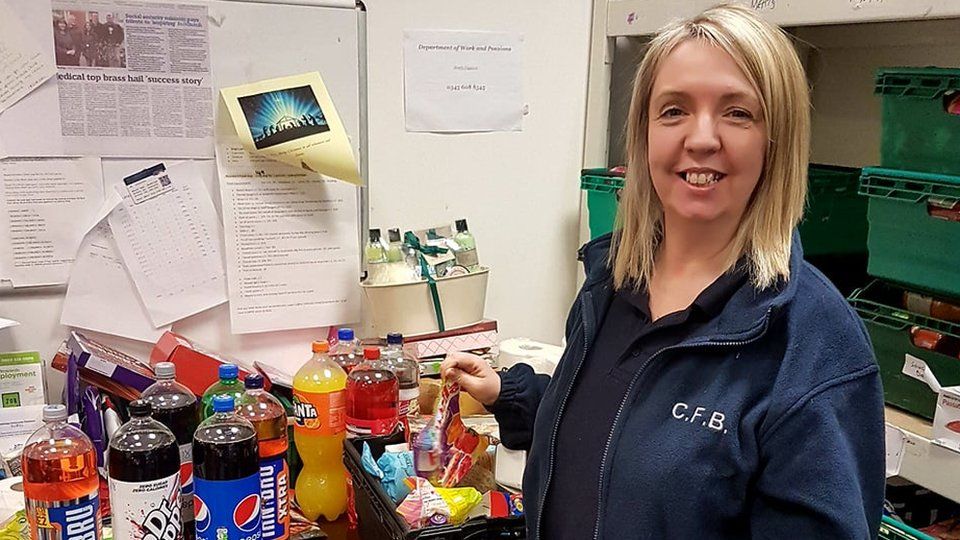 Christmas has been saved for hundreds of food bank users in Lanarkshire.
Vandals caused thousands of pounds worth of damage when they broke into Coatbridge Community Food Bank on Wednesday night.
Staff promised to stay open for their customers and mounted a clear-up operation on Thursday as well as setting up a crowdfunding page.
The manager says the response from wellwishers has ensured an even better Christmas than originally planned.
Staff were shocked when they discovered the food bank in Coatbank Street had been broken into, with roller shutters, furniture and offices vandalised.
They worked as a team to open as normal on Friday to make sure "nobody goes hungry at Christmas".
Manager James Dempsey was astounded by the public response.
He told the BBC News website: "Christmas prevails in the Coatbridge area.
"People have been outstanding in their generosity and we have run out of space to store the donations twice.
"We have had to find overflow storage for the food handed in."
He said local businesses had also donated cash to help and, as a result, the food bank's clients will enjoy a more bountiful Christmas.
"After the despair, comes the joy of Christmas.
"People were full of horror and shock that anyone would want to trash and ransack a food bank."
The centre was able to send out almost 40 boxes of food, toys and crackers the day after the setback.
James said: "We are in a much better position than we were last week."
Food bank staff member Nicola McLaughlin said she had been touched by the generosity.
"Children have been donating their pocket money to staff and we had a gran who filled her wee trolley with food and brought it in," she said.
"It has been overwhelming."
A crowdfunding appeal has also been set up to help with the building repairs.
The £5,000 target was well on the way to being met on Friday night
Related Internet Links
The BBC is not responsible for the content of external sites.