Errington's Dunsyre Blue cheese recall extended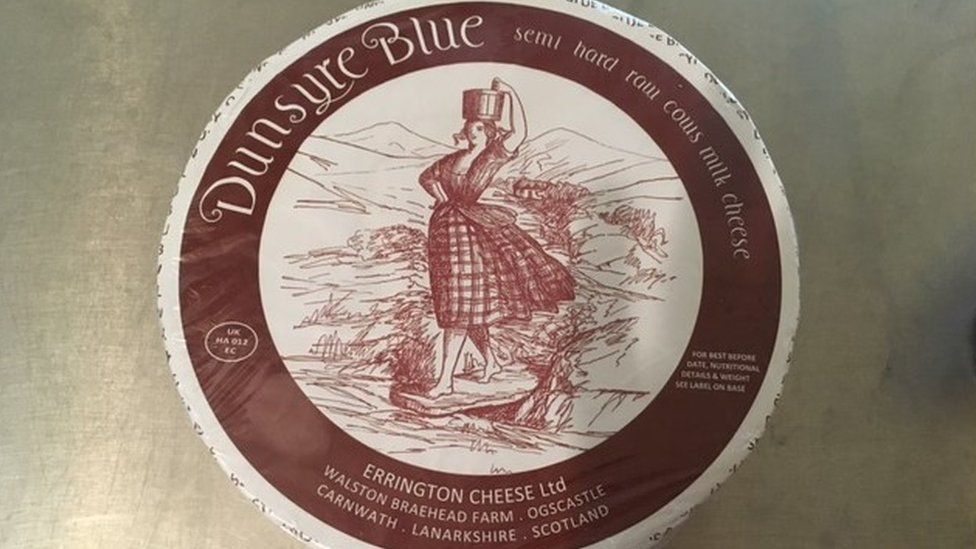 A cheesemaker has extended the recall of one of its products over listeria fears.
South Lanarkshire-based Errington Cheese initially recalled a single a batch of Dunsyre Blue after listeria monocytogenes was found by a wholesaler.
Further investigation has now indicated that other batches may be affected, so the recall has been widened.
Customers are advised to return any purchases of Dunsyre Blue for a refund.
Cheese made by Errington has previously been named by health experts as the most likely source of an outbreak of 26 cases of E. coli O157 last year.
One of the cases was a three-year-old girl, who later died.
Errington Cheese has always disputed its unpasteurised Dunsyre Blue was the cause of the outbreak.
No other Errington Cheese products are known to be affected by the current alert.
Symptoms caused by Listeria monocytogenes can be similar to flu and includes high temperature, muscle ache or pains, chills, feeling or being sick and diarrhoea.
In rare cases, the infection can be more severe, causing serious complications, such as meningitis.
Older people, pregnant women and babies are at most risk.