South Lanarkshire mechanic jailed over £210k tax fraud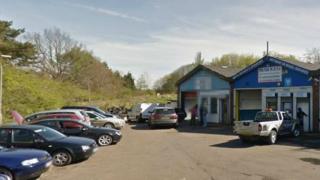 A South Lanarkshire mechanic has been jailed for 18 months over a £210,000 tax fraud.
Iain Wilson did not declare all his earnings as sole proprietor of Milton MOTs in East Kilbride.
An investigation by HM Revenue and Customs (HMRC) found the 61-year-old did not reveal his true income in self assessment tax returns.
He evaded £208,912 in income tax and National Insurance contributions between 2009 and 2014.
His declared sales were compared with Driver & Vehicle Standards Agency records.
'Above the law'
The garage owner was found guilty at Hamilton Sheriff Court in November and jailed for 18 months on Thursday.
Joe Hendry, assistant director of the fraud investigation service at HMRC, said: "Wilson chose to lie about his income and didn't pay the tax due on his earnings.
"He thought he could pocket the money, which should have been funding vital public services, but he was wrong and now he's paying the price.
"Most people pay the tax they owe, when they owe it, but a small minority think they are above the law.
"No matter how well you think you've covered your tracks, nobody is beyond our reach.
"Tax fraud is a serious crime and I ask anyone with information about those who may be involved to contact us."