Police Scotland: The search for a new chief constable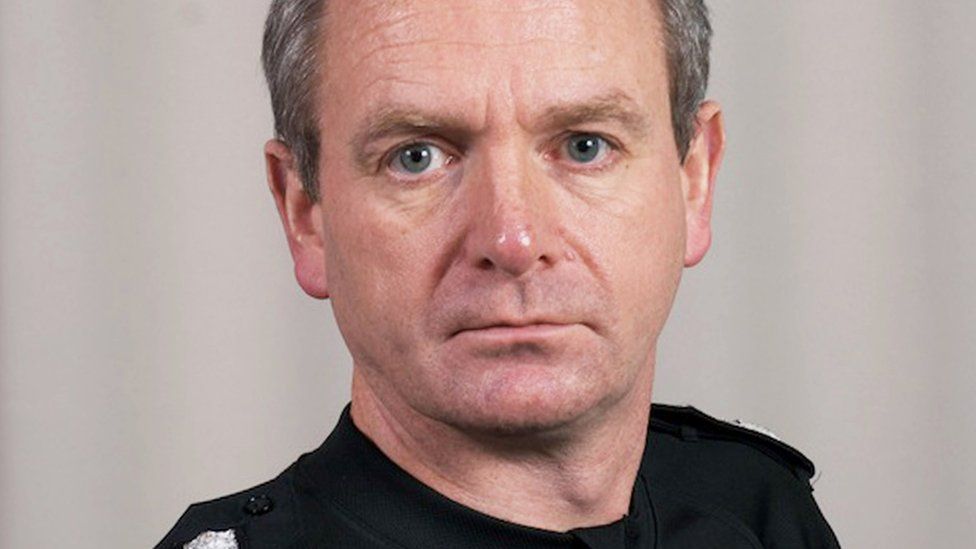 The search for Police Scotland's next chief constable will formally get under way when the Scottish Police Authority (SPA) advertise the job in the coming weeks.
But if bookmakers were offering odds on a successor to Phil Gormley, who resigned, then some may already have paid out on the man who has been running the force since September.
Only officers who have reached the rank of chief constable or deputy chief constable will be considered for the £214,000-a-year post.
Once a shortlist has been drawn up, the candidates will then undergo an intensive selection process.
It will include up to two panel interviews, chaired by SPA boss Susan Deacon.
In the past they have also had to attend an assessment centre to take part in a scenario exercise and a mock media interview, with a few curveballs thrown in for good measure.
As well as SPA board members, Prof Deacon could invite an outsider, such as a senior business figure, to sit on the panel.
She may also decide to shake-up the process and make changes to the way it was conducted in the past.
When Prof Deacon has identified a preferred candidate, she will send her recommendation to justice secretary Michael Matheson.
He may request to meet the candidate before rubber-stamping the appointment.
The new chief will then be formally sworn in at Tulliallan Castle, the force's corporate headquarters near Kincardine, Fife.
A Scottish Police Authority spokeswoman told BBC Scotland: "The SPA will announce details about the process and timeline for recruiting a new chief constable in due course."
But this time round it feels like a one-horse race.
Mr Livingstone, who has been acting chief since September, is the overwhelming favourite.
One retired senior officer, who asked not be named, told BBC Scotland: "Iain Livingstone will not be appointed. He will be anointed. Everybody knows that.
"The position should attract the best candidates from across the UK but south of the border the big hitters will have watched what happened with Phil Gormley.
"They will carry out their own risk assessment and also take note of the mood music surrounding Iain Livingstone.
"When you put all that together it does not encourage people to enter the race.
"No one will want to apply just to finish second as the process takes a lot out of you."
Whereas Sir Stephen and Mr Gormley had experience at the highest level in England, including commissioner posts at the Met, Mr Livingstone has spent his entire career in Scotland.
As a result, former Grampian Chief Constable Colin McKerracher, who has criticised the national force, believes the acting chief will face stiff competition.
Speaking on BBC Radio Scotland's Good Morning Scotland programme, he said: "One of the difficulties that the new force throws up is that in Scotland we do not now have a breeding ground for new chief officers because in the past we had eight forces.
"We don't have the opportunity for people in Scotland so inevitably we are looking south of the border for our chief officers."
Mr Livingstone is in pole position but Mr McKerracher sounded a note of caution.
He added: "I know Iain and Iain is an excellent police officer and I am sure the experience he has had in that role will help him be prepared to take on the role of chief constable.
"But he has not run a force, he has not been involved at a political level locally, he has not dealt with a lot of the things he is now dealing with for the first time."
Under normal circumstances, officers of the calibre of Mark Rowley, the Met's assistant commissioner and the UK's national lead for counter terrorism policing, would seriously consider the Police Scotland job.
But our source said Mr Rowley, who is due to retire in March, is unlikely to apply.
And PSNI Chief Constable George Hamilton, a former assistant chief constable with Strathclyde Police, may consider a return to Scotland after four years in Belfast.
Within the force, Deputy Chief Constable Johnny Gwynne - former head of the National Crime Agency's (NCA) Child Exploitation and Online Protection command - is highly regarded but may be put off by the momentum behind Mr Livingstone.
The SPA will be keen to attract a number of applicants and, behind-the-scenes, candidates such as Mr Gwynne may be encouraged to make it a contest rather than a coronation.
But many observers believe the support and goodwill Mr Livingstone has enjoyed since he replaced his embattled boss will comfortably carry him over the line.