Funding boost for Glasgow photonics laser research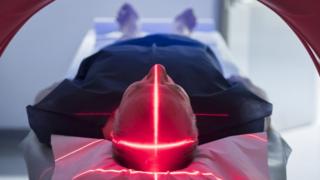 A research facility has received a £5m cash injection to help Scotland continue to "punch above its weight" in the field of laser technology.
The Fraunhofer Centre for Applied Photonics is a non-profit research base specialising in laser technology.
Scottish Enterprise and the Scottish government are to provide the funding for 10 scientists and 10 students.
Making the announcement, Innovation Minister Paul Wheelhouse, described the photonics industry as "thriving".
The sector is said to be worth £740m-a-year in Scotland.
'Globally-competitive'
Scientists at the centre work alongside businesses in areas such as renewable energy, security, defence and healthcare.
Mr Wheelhouse said: "Photonics is a key enabling technology and Scotland punches above its weight with a thriving, globally-competitive sector, with the Fraunhofer Centre for Applied Photonics at its heart.
"Their range of expertise and services is unique in the UK and Glasgow was chosen by the internationally-respected Fraunhofer Institute as their European location to build on the considerable Scottish strengths in advanced photonics."
Simon Andrews, executive director of Fraunhofer UK Research, said: "This most welcome and continued investment confirms that our work has proven hugely successful."