Police find £70,000 heroin during missing persons inquiry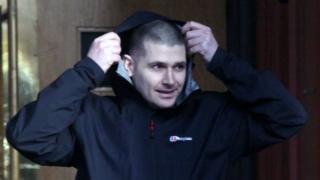 Police investigating a suspected murder instead found a £70,000 heroin stash in the alleged victim's flat.
Officers had received information that Raymond Kyle may have been killed after he disappeared from his home, but he was in fact alive and well.
When police entered his Ayrshire flat to search for him, they discovered four bags of heroin in a cupboard.
The 31-year-old was jailed for 20 months after a trial at Paisley Sheriff Court.
The heroin worth about £70,000 was found during a 2016 search of Kyle's flat in Moorpark Road West, Stevenston, Ayrshire.
He pleaded guilty to an amended charge of being concerned in the supply of heroin.
His co-accused, Julie Cameron, 30, was cleared over the case when her plea of not guilty to the same charge was accepted.
Procurator fiscal depute David McDonald explained: "Police attended the locus attempting to trace Mr Kyle.
"They were in receipt of information that Mr Kyle was a missing person and may be in danger.
"They could hear a dog barking but there was no reply to the door.
"Police were told to force entry to the locus, given the concerns for the safety of Mr Kyle."
Safety concerns
Defence solicitor Gordon Ritchie said Kyle had fallen foul of gangsters while living in Glasgow by running up a drug debt through cocaine addiction.
He said the unnamed criminals were so intent on seeking revenge that police confirmed Kyle's life was at risk.
The lawyer said: "What I can say to the court is supported by the police.
"This was an illegal search - the police had no right to enter the house.
"They did so for the safety and threat to life of the accused.
"He was told to hold it [the stash] or him, his partner and members of his family would be harmed, if not killed.
"He was basically told, 'do this or you're dead'."
Sheriff David Pender jailed Kyle for 20 months, reduced from 24 months as he admitted his guilt.