Firefighters tackle blaze at Pollokshaws flats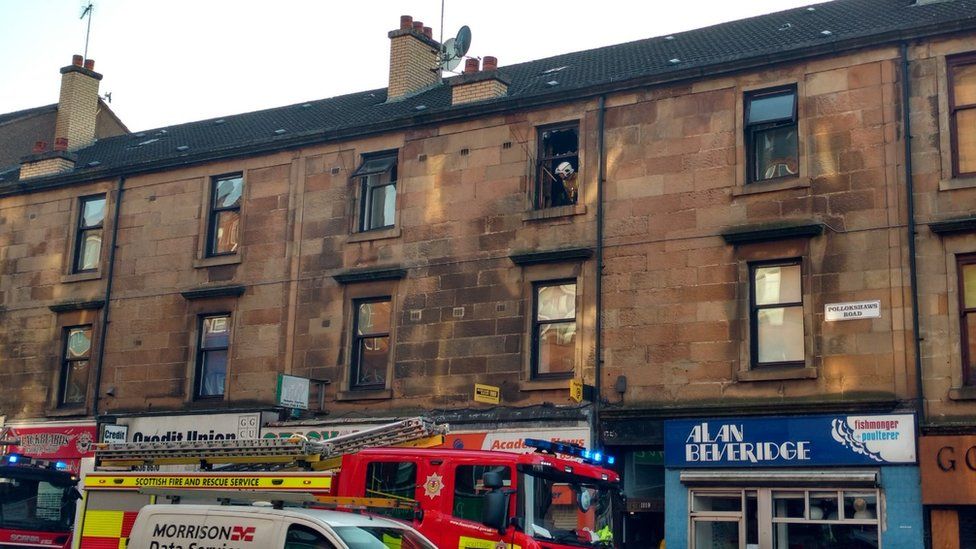 Firefighters have tackled an early morning blaze at flats in the southside of Glasgow.
Crews were called to a property in Pollokshaws Road at about 07:50.
One person was treated for smoke inhalation.
A spokesman for the Scottish Fire and Rescue Service said: "Firefighters currently remain on the scene, working to make the area safe."