Glasgow house deaths 'not suspicious'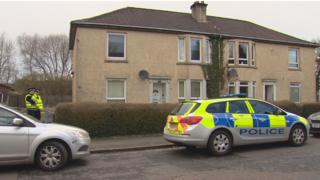 Police have said the deaths of a man and a woman in a house in Glasgow were not suspicious.
The 52-year-old man and 35-year-old woman were found at the address in Revoch Drive, Knightswood, on Tuesday.
The assessment that their deaths were not suspicious followed a port mortem examination.
Officers said they will not be officially naming the man and woman. A report will be submitted to the procurator fiscal.