Firefighters tackle garage blaze in Glasgow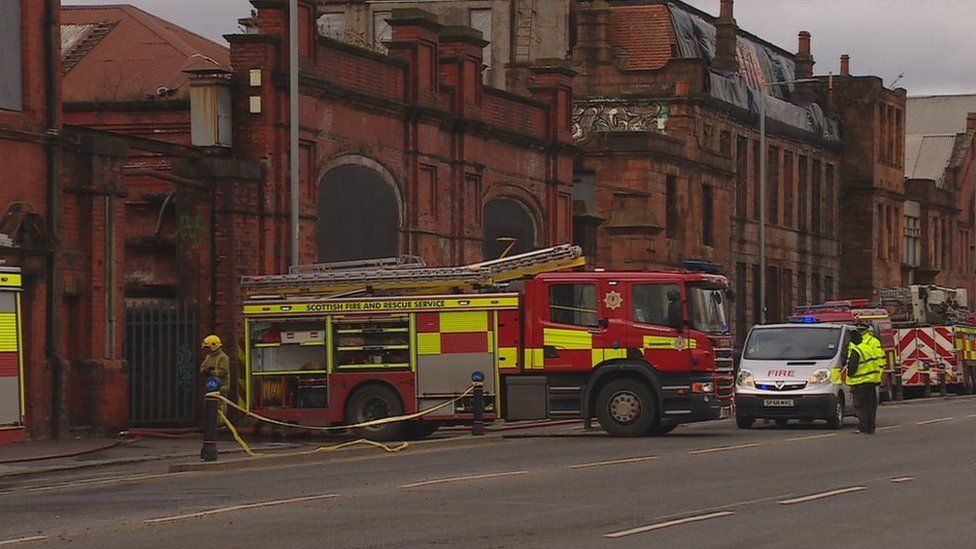 More than 50 firefighters have tackled a large blaze at a car garage in Glasgow.
Six fire engines, plus specialist appliances, were sent to the scene on Scotland Street at about 05:00.
They found a single-storey garage, within a derelict building, alight with a number of cars on fire, and gas cylinders stored in the area.
The Scottish Fire and Rescue Service said there were no casualties. The blaze was out shortly after 10:00.
Scottish Fire and Rescue Service area manager Jim McNeil said: "This was a well developed fire by the time crews arrived.
"Firefighters worked quickly and effectively to contain the fire to one section of the impacted building before finally extinguishing it.
"I would like to praise the crews on the ground for their efforts, they brought this difficult situation under control quickly and worked very effectively."
He added: "Firefighters will remain on the scene at present to ensure the surrounding area is made completely safe."
Scotland Street was closed to traffic between Carnoustie Street and Shields Road until 10.20.
The car park at Shields Road subway was closed by police but has since reopened.