Glasgow Games had little impact on sport participation, report says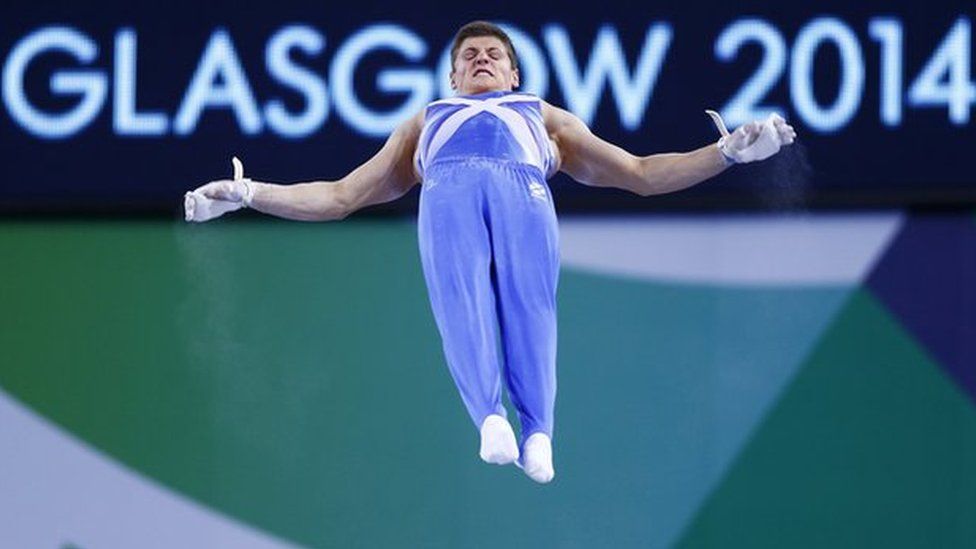 Glasgow continues to benefit from the 2014 Commonwealth Games but there has been little impact on the number of people who are physically active, a Games' legacy report says.
The report found that although visitor numbers were up and the Games venues remained popular, sport participation levels in Scotland had remained stable.
The report highlights the benefits of hosting such a huge sporting event.
It was compiled by Glasgow City Council and the Scottish government.
However, it said overall participation rates had remained relatively stable in Scotland and there was evidence that those already active were more active.
The health and sport committee at the Scottish Parliament concluded in its interim report that they saw "no current evidence on an active legacy from the 2014 Games" and in its final report asked the Scottish government whether it "considers an active legacy can still be achieved".
It was the largest multi-sport and cultural event ever held in Scotland
About 7,000 athletes and team officials took part
71 nations and territories from across the Commonwealth were represented
The event covered 17 sports across 261 medal events - including 22 medal events across five para-sports
Most residents rated their homes in the village very positively.
The predominant view among both owners and social renters was that the village was a harmonious place where people from different backgrounds got on well together.
The survey showed that both owners and renters used local sports facilities and libraries; however, owners were more frequent users of both.
Among social renters, the main concern for the future was a potential rise in anti-social behaviour among children and young people, while owners' main concern for the future was that the regeneration would stall, leaving the village development isolated.
The report said there was evidence to suggest that there may be some differences and perceived tensions between the older and newer communities in the area.
The Legacy report concludes that ambitious claims about long-term economic impact and population level changes in physical activity "may need to be tempered", while other impacts on, for example, international reputation, civic pride and regeneration (where that applies) are "potentially achievable".
It added that the early planning of the Glasgow 2014 legacy and careful thought about the long-term contribution of Games investment had been acknowledged nationally and internationally and the experience had been invaluable in preparing for a new multi-sport event in 2018.
"Overall, participation rates have remained stable, but that is against a backdrop where internationally participation is dropping in developed countries," she said.
"I think I would point to where we have success, around getting that population level shift in activity around recreational walking. That's not by accident, that's through a concerted effort, a strategic approach to ensuring that people can be active.
"It doesn't necessarily need to be in sport. I think if we can encourage more people to get active in whatever way they choose then that is a good thing."
Gordon Matheson, who was leader of Glasgow City Council when the Games took place, told BBC Scotland that the event helped speed up planned investment.
"What the Games did was bring forward investment within the city, in many cases by decades, and that was against the backdrop of economic cuts," he said.
"The investment in the daycare centre, the community hub, the £400m of contracts won by Glasgow companies, the £200m of investment in Glasgow's facilities - and these are all being used today."