Fraudster jailed for sophisticated online shopping scam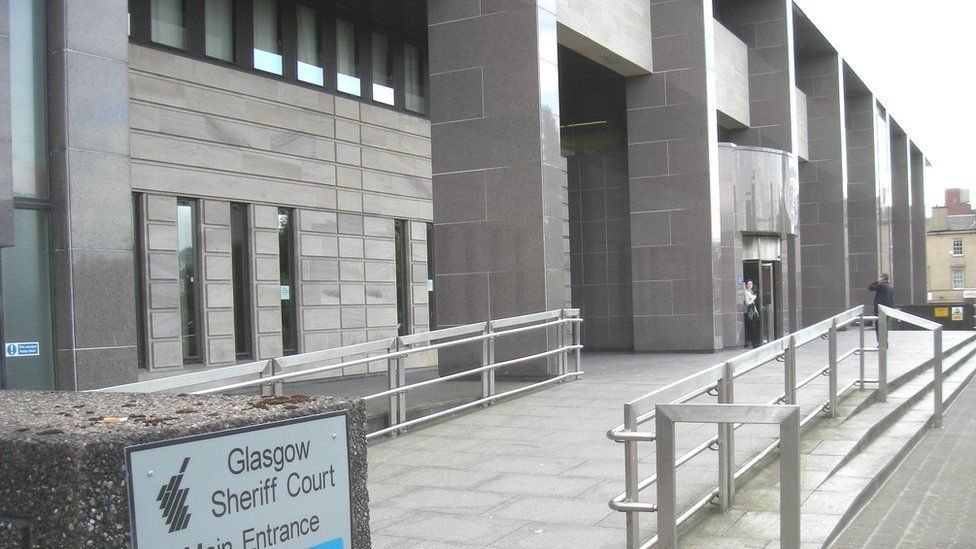 A fraudster has been jailed for more than a year for a sophisticated £129,000 scheme to buy expensive goods online using company directors' names.
Dean Cairns, 27, hacked user accounts on the Shop Direct website to order items including expensive mobile phones and a Hugo Boss watch.
A court heard he set up fake accounts using stolen details including from the Companies House website.
Cairns, of Rutherglen, admitted the fraud and was jailed for 15 months.
Glasgow Sheriff Court heard Cairns' family home was raided after investigators detected the year-long scam, which ran until January last year.
Some goods, including new hair strengtheners, were found in his bedroom as well almost £72,000 cash in another bedroom.
He told officers: "I'll put my hands up to it and give you the stuff back".
Cairns had made orders totalling £128,789 but only managed to get his hands on £5,450 worth of goods.
The court heard the fraudulent activity related to Shop Direct - an online retailer for companies including Littlewoods, Very and Virgin Media.
Procurator fiscal depute Deborah Carroll said Cairns hacked genuine customers of Shop Direct and changed the delivery address to his own.
He would then order goods in the name of the account holder and payment would be against their credit facility.
Cairns opened accounts using stolen personal details.
Ms Carroll said: "Evidence suggests - from an analysis of Cairns' telephone - that he conducted searches on the internet in relation to sites where details of names, addresses, dates of birth and occupations would be available.
"In particular, he conducted searches in relation to details of directors held by Companies House and opened accounts in the names of individuals using those stolen details."
He made the "resident address" to that of the person whose details were used and the delivery address was his own.
The fraudster often selected names that had a family connection such as Cairns, Dean or that of his girlfriend.
Many orders were for high-value electrical equipment such as mobile phones.
A total of 367 orders were made totalling £128,789 but only 14 were actually being delivered.
The total value of these goods was £5,449.
The court heard the scheme was detected by fraud investigators at Shop Direct who contacted the police.