Man arrested and charged after assault in Glasgow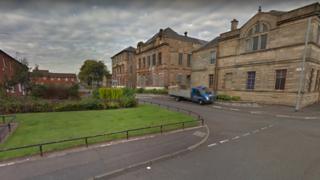 A man has been charged in connection with an assault in the Calton area of Glasgow which left another man in hospital.
Police said a 30-year-old man was attacked on Millroad Drive on Friday afternoon.
Officers attended an incident at about 16:40 and on arrival discovered the assault victim nearby. He was taken to Glasgow Royal Infirmary.
A 56-year-old man has been arrested and charged.
He is expected to appear at the city's sheriff court on Monday.