Daughter in appeal to trace mother missing for six months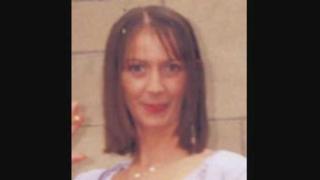 The teenage daughter of a woman who has been missing for more than six months fought back tears as she urged her to get in touch.
Patricia Henry, 46, of Girvan, South Ayrshire has not been seen by family or friends since 13 November.
Ms Henry, who has gone missing before, lived in Paisley, Renfrewshire before relocating last October.
Speaking at a police press conference Alannah McGrory, 18, said: "Mum, if you see this please let me know you're ok."
Detectives said Ms Henry has previously gone on holiday when reported missing but her passport has not been used in the last six months.
There have been no sightings or activity on her bank account or mobile phone since November.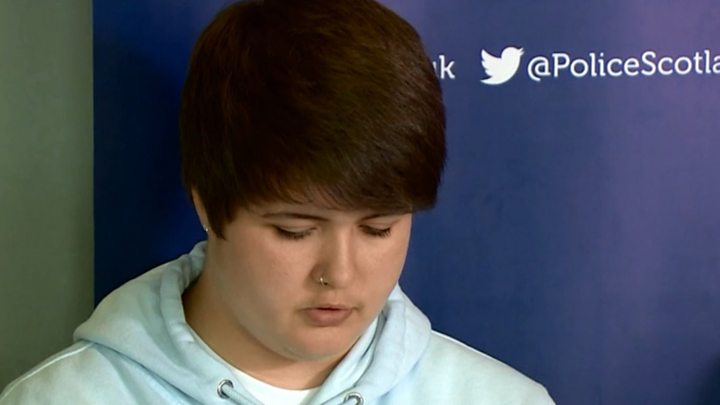 Alannah, 18, said: "I hope that by coming here today someone will come forward with even the smallest piece of information that could help trace my mum."
After a long pause, she added: "My mum is known as Patty to some people and I'm worried about her.
"She has never been so long without getting in touch.
"If you have any idea where my mum could be or if you've seen her since she was last reported missing, please let the police know. "
Ms Henry had mentioned places in the UK that she might like to visit and officers are working with colleagues across the country to try and trace her.
Det Ch Insp Alan Sommerville said: "Everybody has different family circumstances, Patricia had before gone on holiday and decided not to come home, she had also recently moved to another town.
"So the family were still keeping in contact with Patricia but there was initially some potential that she may have gone on holiday again or travelled to different areas of the UK, so initially the family's opinion was that Patricia had gone on holiday or went to visit somebody - that's why it wasn't reported immediately.
"This is having a huge impact on family and friends who are all very worried about where Patricia may be."
Ms Henry is described as white, 5ft 10in, of slim build and has collar-length brown hair.
She has a tattoo of two clouds and her name on her left leg and a tattoo of a dolphin of her hip.
Mr Sommerville said: "There was a period of time before she was reported to police and because of that there is very little CCTV evidence available to us, however we are carrying out house-to-house inquiries, witness investigations with all associates and friends of Patricia, and we're carrying out investigations using both financial and telecoms inquiries.
"As we have carried out these we have found no activity in relation to Patricia since the middle of November which is why we are increasingly concerned for her safety.
"It's very much a missing person inquiry but police need to keep all possibilities open in our mind which means we will never exclude criminality, but at this moment in time we're trying to find out where Patricia may be."