Coastguard issues warning over harbour tombstoning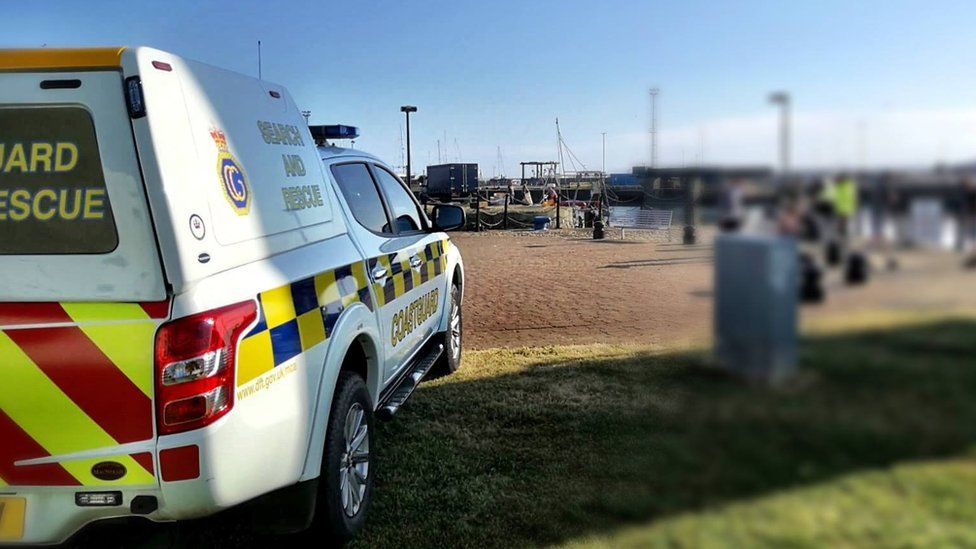 Coastguards have issued a tombstoning warning after members of the public expressed concern for young people in North Ayrshire.
The alarm was raised at Ardrossan Harbour on Wednesday afternoon and police were also alerted.
The youths were spoken to and reminded that cold water shock can quickly lead to drowning.
Despite the warm weather the average temperature of British and Irish waters is only between 12 and 15C.
Other risks include getting tangled and trapped in objects hidden below the surface or being struck by a boat entering or leaving the marina.
A coastguard spokeman said: "We continue to advise against jumping into cold water from height due to the significant dangers and the risk of injury or worse.
"We would also urge all parents to speak to their children about the dangers of this activity - it's called tombstoning for a reason.
"Please save the jumping into water for the swimming pool where it's a safe environment and with lifeguards on duty - it's simply just not worth the risk doing this at the coast."