Health board's £87m 'financial challenge'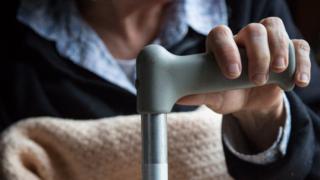 A health board has said it is "required to live within its available resources" after documents emerged implying it may have to look at budget savings.
NHS Greater Glasgow and Clyde papers said 2018/19 would see a "projected financial challenge" of £86.7m.
The most significant pressure is identified as pay cost growth, calculated at £46m.
The health board promised it would continue to "maintain the quality of care" for people in its area.
In a statement, it said: "Like all Health Boards in Scotland, NHSGGC is required to live within its available resources. At the NHSGGC Board meeting we were pleased to report that in 2017/2018 we succeeded in delivering financial balance.
"As we move through 2018/2019 we will continue to identify areas of efficiency and improvement to strive to achieve financial balance once again, whilst maintaining the quality of care for our local population."
The board believes some of the savings may be realised by the provision of care which allows people to live at home.
"Care shall be delivered as close to home as possible, supported by a network of local community services with safe, effective and timely access to high quality specialist services for those whose needs cannot be met in the community," its statement said.
"Our approach will be to provide as much care as possible locally in the community, including some services which are currently provided in hospital."